IT TECHNOLOGY CONSULTING FOR MANUFACTURING
SANTI SOFTWARE SERVICES LLP (3SLLP) is an IT Technology Consulting for the manufacturing companies. Our endeavor is to deliver & assist discrete & process manufacturing Industries with IT enable technology consulting to improve their overall efficiency.  
Creo delivers the most scalable range of 3D CAD product development packages and tools. Its variety of specific features, capabilities, and tools [...]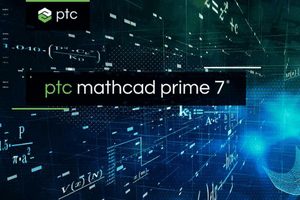 Engineering calculations are at the heart of product design. To achieve excellence in engineering, teams need a comprehensive yet intuitive application that performs[...]
What product development teams really need is an analysis tool that reinvents the way simulation is used within the product development process[...]
Windchill offers breakthrough Product Lifecycle Management (PLM) capabilities, collaborating with all stakeholders throughout […]
ARES Commander brings your productivity to the next level with smart productivity tools and a unique concept: The Trinity of CAD. ARES Commander for desktop[...]
Plant Manager, a cloud base PPC (Production Planning and Control) Software which performs as a crucial End-To-End Shop Floor Management Tool[...]
MachineScope is an innovative end-to-end solution that includes features ranging from seamless connectivity with various types of factory[...]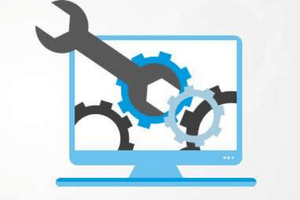 Companies who have made a strategic investment in Technology (PTC Creo or Pro/E ) and People. Precise Implementation of this Technology[...]
Mr. Kanav Chhatbar
The designing of Tool & dies was never been easy. With Creo the tool design has significantly benefited in terms of time. With PTC's TOOL DESIGN OPTION we were able to achieve marginable growth of 30 35 % in Time & Money.
Mr. Yogesh Mahe
We use PTC Creo for designing all our Casting, Forging, Sheet Metal and Assembly parts , the time to design and manufacturing is reduced by approx 30%.
Mr. Subash Pai
We use PTC Creo for designing all our custom designed vacuum systems the time to design and manufacturing is reduced by 30 % 35 %.
Mr. Chetan Nachane
Designers can now design better products with added features in Creo.
Our Blogs
Windchill is a Product Lifecycle Management (PLM) software solution developed by PTC that enables companies…
Windchill is a product lifecycle management (PLM) software solution that helps organizations to manage their…
Modern DWG Editing Across All Your Devices The ARES Trinity isn't a package of three…
schedule an appointment to Get Connected